01603 721590
Page Generated:
7 Jun, 2023 13:40:00
Spar Pent Concrete Shed 491 - Powder Coated Steel Door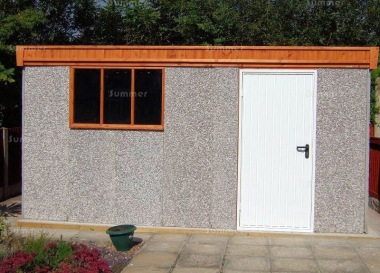 Summary:
These pent roof concrete sheds and workshops range in size from approximately 6'x10' to 20'x16' and include free installation. The attractive and durable pebbledash finish features colourful Canterbury Spar chippings. Standard features include a 3' wide white powder coated single hinged door. The roof sheets are strong galvanized steel with an anti-condensation layer. The steel roof structure features galvanized welded steel trusses. Timber fascias and a 4' wide timber window are also included. All timber is pressure treated as standard. Pressure treatment is a lifetime preservative treatment. Insulated roof sheets and an internal mortar fillet are available as optional extras.
Prices fixed until Wednesday 7th June.
The prices INCLUDE DELIVERY and FREE INSTALLATION. Local baselaying services are also available in many postcodes.
| Size | Spar Chippings | Insulated roof sheets |
| --- | --- | --- |
| 6'1" x 10'3" | £3,227 | +£697 |
| 6'1" x 12'3" | £3,387 | +£836 |
| 6'1" x 14'3" | £3,728 | +£976 |
| 6'1" x 16'3" | £4,175 | +£1,114 |
| 7'1" x 10'3" | £3,307 | +£813 |
| 7'1" x 12'3" | £3,461 | +£976 |
| 7'1" x 14'3" | £3,781 | +£1,137 |
| 7'1" x 16'3" | £4,239 | +£1,300 |
| 8'1" x 10'3" | £3,387 | +£929 |
| 8'1" x 12'3" | £3,536 | +£1,114 |
| 8'1" x 14'3" | £3,834 | +£1,300 |
| 8'1" x 16'3" | £4,303 | +£1,486 |
| 10'1" x 10'3" | £3,536 | +£1,161 |
| 10'1" x 12'3" | £3,685 | +£1,393 |
| Size | Spar Chippings | Insulated roof sheets |
| 10'1" x 14'3" | £4,015 | +£1,625 |
| 10'1" x 16'3" | £4,537 | +£1,857 |
| 12'1" x 10'3" | £3,685 | +£1,393 |
| 12'1" x 12'3" | £3,930 | +£1,672 |
| 12'1" x 14'3" | £4,324 | +£1,950 |
| 12'1" x 16'3" | £4,867 | +£2,229 |
| 14'1" x 10'3" | £3,972 | +£1,625 |
| 14'1" x 12'3" | £4,281 | +£1,950 |
| 14'1" x 14'3" | £4,718 | +£2,275 |
| 14'1" x 16'3" | £5,400 | +£2,601 |
| 16'1" x 10'3" | £4,079 | +£1,857 |
| 16'1" x 12'3" | £4,654 | +£2,229 |
| 16'1" x 14'3" | £5,080 | +£2,601 |
| 16'1" x 16'3" | £5,879 | +£2,971 |
| Size | Spar Chippings | Insulated roof sheets |
| 18'1" x 10'3" | £4,249 | +£2,090 |
| 18'1" x 12'3" | £4,835 | +£2,507 |
| 18'1" x 14'3" | £5,309 | +£2,926 |
| 18'1" x 16'3" | £6,140 | +£3,343 |
| 20'1" x 10'3" | £4,420 | +£2,322 |
| 20'1" x 12'3" | £5,016 | +£2,786 |
| 20'1" x 14'3" | £5,538 | +£3,250 |
| 20'1" x 16'3" | £6,401 | +£3,715 |
| Size | Spar Chippings | Insulated roof sheets |
Specifications
Free same day installation
10 year structural guarantee
External pebbledash finish with Canterbury Spar chippings
Large full height panels with fewer joins and neater internal lines
Attractive smooth vibrated internal finish
Strong interlocking rebated concrete panels
Galvanized bolts
Pent roof sloping from front to back with a shallow pitch
Welded galvanized steel roof trusses
Galvanized steel roof sheets with no drip anti-condensation layer inside
Foam filler to rear eaves
Free non opening 3 pane joinery timber window 4' wide x 2'6" high (1220mm x 750mm)
Window features pressure treated timber (lifetime preservative treatment)
Pressure treated timber fascias (lifetime preservative treatment)
Single hinged door 3'0" wide with white powder coated galvanized steel and vertically ribbed design
Door clear opening size 2'9" x 6'0" (830mm x 1830mm)
Door head clearance 6'6" (1985mm)
Eaves height 6'6" (1980mm)
External height at the front varies according to length from approximately 7'0" (2135mm) to 7'6" (2285mm)
FREE SAME DAY INSTALLATION - THE BENEFITS: Our free in house installation service is not just convenient, it is also your assurance of a better quality garden shed. This is because any building which includes free installation is invariably better made using quality components. Over time regular feedback from fitters ensures that design faults and weaknesses have been rectified. Same day installation is convenient for you and cost effective because it saves travelling costs. The fitters will deliver your garden shed and then install it, all at the same time. Others send sub-contract fitters separately, often from far away and often a week or two after the delivery. Waiting for the fitter can be very frustrating. Sub-contract fitting is also much more expensive because of the travelling costs. The fitting service does not include base preparation. A flat and level base is required, which should be made using concrete. In many areas we offer a base laying service as an option.
CONCRETE SHEDS AND WORKSHOPS - THE BENEFITS: Many of our best timber sheds and log cabins are solid, well made and likely to last a long time with very little maintenance. However, nothing can match the solidity and durability of a concrete sectional building. If you choose PVCu windows and gables your concrete shed or workshop will be almost completely maintenance free. Sectional concrete sheds and workshops are especially popular as a more secure home for valuable items such as expensive tools or motorbikes.
SPAR FINISH: The heavy duty concrete panels are approximately 65mm thick and steel reinforced. The panels are finished outside with colourful Canterbury Spar chippings and inside with a smooth vibrated finish inside to ensure a neat appearance inside and out. The panels are full height and up to 24" wide so the number of joins is reduced to a minimum. The smooth internal finish is attractive in itself but it is also easy to paint which provides a stunning internal finish.
ANTI-CONDENSATION ROOF SHEETS: The roof is clad with heavy duty galvanized steel roof sheets. The underside is finished with a no drip anti-condensation layer. An absorbent fibrous mat is applied to the underside of the steel roof sheets which absorbs condensation. The fibrous mat absorbs water which then evaporates when the temperature rises. It is a permanent felt based moisture barrier which is applied to the metal sheet during manufacture. The anti-condensation coating is a light grey colour with an attractive fabric finish.
WELDED STEEL ROOF TRUSSES: The all steel roof structure features one piece welded steel trusses which span from side to side. The trusses are bolted to the concrete panels and spaced up to 4' apart. The trusses are set at different heights with the highest at the front and the lowest at the rear, which provides an even slope from front to back. All steel is galvanized.
PRESSURE TREATED TIMBER: Pressure treatment is a lifetime preservative treatment. The preservative is forced deep into the timber under pressure in a vacuum and penetrates below the surface. All other treatments apply a coat of stain to the surface of the timber only. With pressure impregnated timber, the chemicals are permanently bonded to the cell structure of the wood at a molecular level. Tanalith E is a widely used water based version so pressure treated wood is often described as tanalised. Pressure treated wood is almost colourless except for a slight green tint caused by the copper content in the preservative. No further preservative treatment is ever needed. However, if you want a coloured finish you can paint over pressure treated or tanalised wood with normal wood preservative in any colour.
INTERNAL SIZES AND BASE SIZES: Concrete sheds and workshops require a substantial concrete base which should be slightly larger than the shed. The ideal size is 3" or 75mm bigger than the shed on all sides. To calculate the correct base size any concrete shed or workshop just add 6" or 150mm to the external width and 6" or 150mm to the external length. The external shed sizes are listed near the prices at the top of the page. The internal sizes are approximately 5" or 125mm smaller than the external sizes.
SIZES - DEPTH AND WIDTH: The sizes are listed alongside the price. The first dimension listed is the depth and the second dimension is the width. The depth refers to the sloping wall. The sizes listed are the external wall sizes. These sizes do not include the roof overhang. Many other suppliers quote the overall roof size which is much larger.
Options
Additional larger sizes in approximately 2' increments (prices on request)
Wider 4' personnel door in place of standard 3' wide door
Choice of window and door positions
Additional timber windows
Available with no windows for improved security at no additional cost
Internal mortar fillet to prevent water ingress under the walls
Insulated steel roof sheets with plastisol coating
Choice of black, brown or white PVCu guttering with a downpipe fitted to the rear wall
Internal partitions
INTERNAL MORTAR FILLET: A mortar fillet can be laid on the inside of your building between the concrete panels and the base. This will prevent water ingress under the walls.
INTERNAL PARTITIONS: If required partitions are available so you can create a separate area within the building. This area could be accessed by fitting a personnel door in an external wall or in the partition itself. If your order includes internal partitions we will contact you to discuss your requirements.
POSITION OF WINDOWS AND DOORS: If you like you can order your concrete shed without specifying the door and window positions - if so, we will contact you to discuss your requirements. If you prefer you can select one of our standard designs, which are displayed under the Design Options heading.
Delivery
DELIVERY UPDATE: This item is currently available within the estimated delivery times below, with no delays. Our delivery times are slower than normal due to unprecedented demand.
Delivery is normally between 3 and 5 weeks after order.
Our prices for concrete buildings include all delivery charges
Our concrete buildings are delivered and installed on the same day.
Your building is delivered by specialist installers in dedicated vehicles. They can unload your building quickly and without assistance.
The delivery vehicle is a large lorry, typically around 33' or 10m long and 9' or 2.7m wide. It is unloaded from the side, normally onto the verge at the front of the property. A suitable parking area is required within 50 yards (46 metres) of the base for your building.
The heavy concrete panels are carried from the lorry on trolleys. This requires a clear route over a solid and hard surface between the lorry parking area and the base for your building. Concrete, tarmac, slabs and brickweave are normally suitable surfaces for the trolleys. Soil, shingle, steep slopes and flights of stairs may cause a problem.
The minimum clear width required for the trolleys is 2'2" or 660mm wide.
With advance warning we can normally overcome most access restrictions, often at no extra cost. For example, with advance warning the fitters can bring timber ramps to overcome a small step or boards to spread across a small area of gravel or lawn. Please contact us if you have any concerns regarding the access at your site.
Ordering/Payment
All garden shed prices include VAT.
Pay only 30% deposit when you order this garden shed by phone or online.
ORDER ONLINE: You can pay with a debit or credit card. We also accept password protected online payments using Verified by VISA or Mastercard SecureCode. You can pay in full or pay a deposit only. You can pay a minimum 30% deposit with order or pay a bigger deposit if you prefer.
METHODS OF PAYMENT: We accept most major credit cards and debit cards including VISA, MasterCard, VISA Debit and MasterCard Debit. We also accept secure online payments using Verified by VISA or MasterCard SecureCode. We do not accept American Express or Diners Club cards at present.
SCHOOLS, COUNCILS AND BUSINESSES: We supply many schools, local councils and businesses both large and small. The prices and terms are the same so you can order online if you wish. If you want to pay by BACS transfer or company cheque please email us.
Installation
All prices include FREE INSTALLATION by specialist trained staff.
Your concrete building will be delivered and installed on the same day by prior appointment with you.
Features and Accessories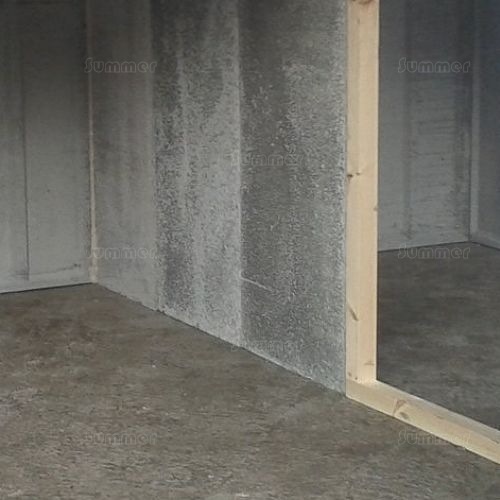 Partitions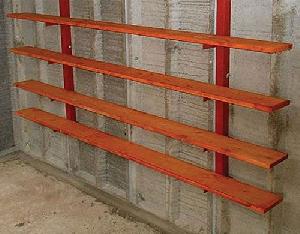 Shelving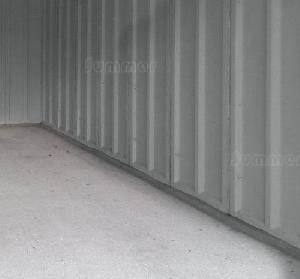 Internal mortar fillet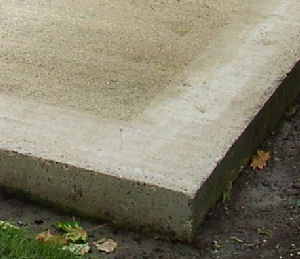 Garage base preparation and other information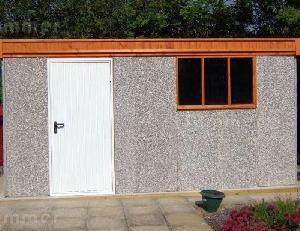 Design Options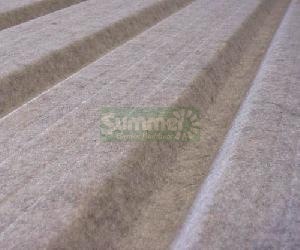 Standard no drip anti-condensation roof sheets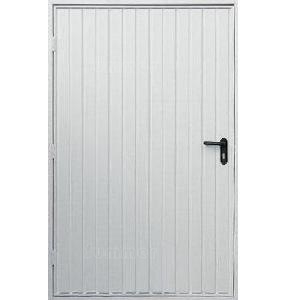 Options - personnel door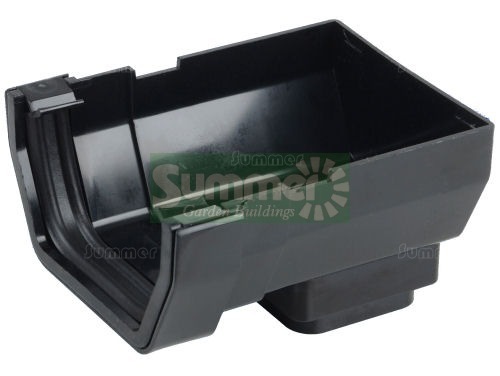 PVC gutters and downpipes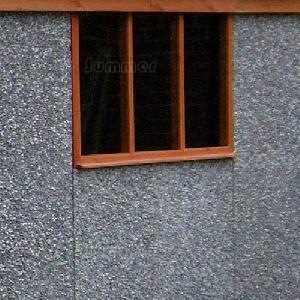 Options - windows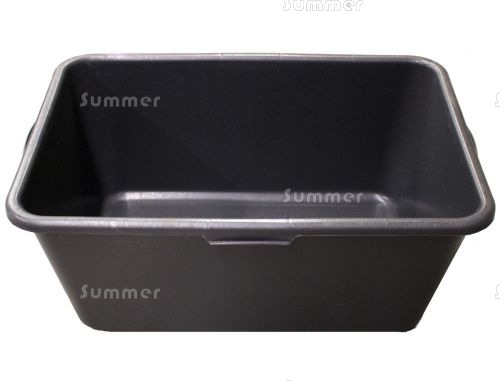 Heavy duty storage tubs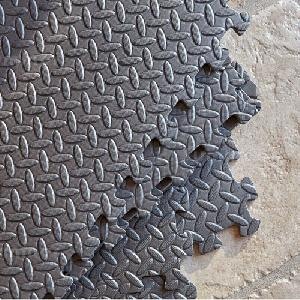 Floor mats - non slip EVA foam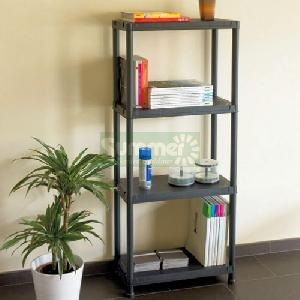 Shelving - plastic push fit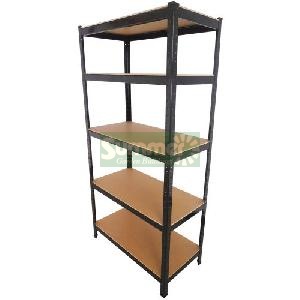 Shelving - steel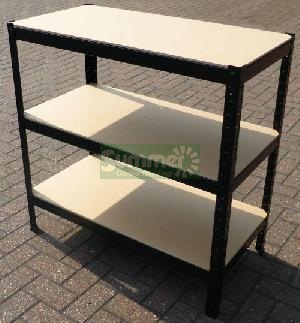 Workbenches - steel