01603 721590
Delivery postcode is
HP11
Page Generated:
1 Oct, 2023 13:08:09
Pent Metal Shed 437 - Hinged Door, Galvanized Steel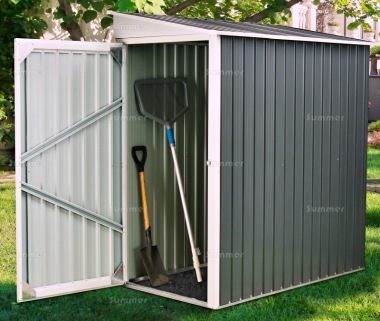 Summary:
This great value pent roof metal shed is approximately 3'x6' with an attractive grey coloured external finish. Heavier than most other comparable metal sheds, all framing and cladding is hot dip galvanized steel. The door and cladding are also resin coated on both sides. Standard features include a single hinged door with sliding padbolt and a heavy duty threshold. The hinged door is approximately 5'7" high and the minimum internal height is a generous 5'9". Strong foundation rails and ventilated gables are also included. All fixings and instructions are included. Options include a unique choice of base options and a selection of base anchor fixings to ensure that your shed is fixed down securely. Accessories include shelves, tool racks and solar powered lighting.
Prices fixed until Sunday 1st October.
LIMITED STOCK - SELLING FAST!
The prices include courier delivery in mainland England, Wales and southern Scotland. Elsewhere delivery is a few days slower at extra cost. When you order please select the earliest available day or any other weekday but please allow a few days extra in case of delay. All fixings and instructions are included.
| Size | Grey Paint Finish | Galvanized steel base beams | Pressure treated timber base kit | Heavy duty pressure treated timber base kit | Plastic base kit |
| --- | --- | --- | --- | --- | --- |
| 3'5" x 6'1" | £299 | +£29 | +£49 | +£65 | +£109 |
Specifications
Hot dip galvanized steel framing
Hot dip galvanized steel cladding panels with a tough epoxy resin coating inside and out
Attractive grey colour to external cladding
Contrasting colour to gable fascias and door frame trims
Pale colour to all internal cladding
Sliding padbolt to suit most padlocks (padlock not supplied)
Vertical, horizontal and diagonal door framing
Single hinged door approximately 2'8" wide x 5'7" high (820x1710mm) in the 3' wide sloping end wall as pictured (with the high side of the roof to the left, as viewed from outside). It is not possible to reverse the design.
Cladding sheets are corrugated and ribbed for extra strength
Corner cladding sheets are folded ninety degrees and overlapped to provide a strong and waterproof corner joint
Door threshold
Foundation rails
Corner brackets
Louvred ventilators are fitted to the front and rear gables for improved ventilation
External roof size approximately 3'5" wide x 6'1" deep (1030mm x 1850mm)
External cladding size approximately 3'3" wide x 5'8" deep (980mm x 1720mm)
Eaves height approximately 5'9" (1740mm)
Ridge height approximately 6'3" (1900mm)
Overall weight 35kg excluding floor - heavier than similar metal sheds supplied by others
This shed is easy to deliver if access is restricted - all sections are designed to pass through a normal single door
GALVANIZED STEEL CLADDING: These great value buildings are made with galvanized steel throughout. All framing and cladding is hot dip galvanized steel. This is a process by which steel is coated with zinc to protect it from corrosion. The cladding is subsequently coated with epoxy resin, partly to protect the zinc coating itself and partly to add colour. The factory finish is described as primer although a top coat is not normally needed. The combination of a zinc coating with epoxy resin provides durable protection even if the surface is scratched.
STRONG FRAMING: In common with all other steel buildings, including even the largest sports stadia, retail superstores and warehouses, steel cladding sheets are surprisingly thin. The strength of steel buildings is provided by the frame, although the corrugations of the cladding sheets do provide a degree of extra strength. These metal sheds feature strong galvanized steel framing members and the completed frame is rigid.
FREE CORNER BRACKETS: Corner brackets are recommended for any metal building which is subject to frequent use or sited in an exposed area. The corner brackets strengthen the corners and also make it easier to fix your building down into a solid base. The kit includes 4 galvanized steel corner brackets. Screws are included to fix the brackets into the foundation rails. Screws and nylon plugs are also supplied for fixing into bricks, concrete or paving slabs.
HEAVY PACKS: As a rough and ready rule, the heavier a metal shed is the stronger it is. Our sheds are heavier than most similar metal sheds which is why we publish the weight. The packs are very heavy but surprisingly compact, especially the cladding sheets which are packed tightly together.
SIZES - DEPTH AND WIDTH: The sizes are listed alongside the price. The first dimension listed is the depth and the second dimension is the width. The depth refers to the sloping wall. The sizes listed alongside the prices are the external roof sizes. The external wall sizes may be smaller.
Options
Next day delivery or delay the delivery until you're ready at the same price
Saturday delivery available at additional cost
AM delivery before noon available at additional cost
A wide choice of floor options and base anchor fixings
No floor
Timber base kits - overall base size 3'3"x6'7" (1000x2000mm)
Plastic base kits - overall base size 3'9"x6'4" (1155x1925mm)
Heavy duty galvanized steel base beams
Base fixings
Concrete hammer fixings
Galvanized steel shelves
Galvanized steel tool racks
Galvanized steel double tool hooks
Solar powered lights
NO FLOOR: This building can be built without a floor if it is placed directly onto concrete, paving slabs or decking. This is normally the cheapest option if a suitable area of existing hardstanding is available. If so, the pre-drilled galvanized steel foundation rails should be fixed into your base. If the base is timber, the screws supplied with your building can be used to fix the pre-drilled steel foundation rails into the base. We also offer a selection of stronger base fixings as low cost options.
GALVANIZED STEEL BASE BEAMS: The galvanized steel base beams are fixed to the foundation rails of your shed, providing a choice of two floor options. The base beams can be used as floor joists to support a timber floor or as shuttering to make laying a mortar screed easier. The beams can be laid directly onto any hard flat surface including paving, concrete or decking. The steel frame is easy to assemble and the correct size to suit your shed.
A timber floor can be constructed with either tongued and grooved timber boards or man made boards such as plywood, OSB or chipboard. Alternatively, a mortar screed can be laid using the steel beams to divide the floor into small sections, which makes laying a level screed easier. Each section is filled with mortar and levelled with a piece of wood stretched across the surrounding steel beams. The foundation rails and beams include flanges which are buried under the mortar screed to ensure that your building is anchored down by the screed.
Everything you need is included except the mortar or the timber boards, which are widely available from DIY stores or online. The easiest way to make a screed is using pre-mixed mortar. You just add water and stir before use. Alternatively, it may be cheaper to buy the sand and cement separately and mix the mortar with 1 part cement to 4 parts sand. Based on the internal area of your shed you will need around 40-50kg of mortar per square metre.
TIMBER AND PLASTIC BASE KITS: Our easy to install base kits feature a choice of timber or plastic pavers. The pavers can be laid directly on concrete, paving or decking. The finished base is a few inches larger than your shed. No part of the shed is in direct contact with the ground and valuable items such as lawnmowers and steel tools are stored off the ground. This prolongs the life of your shed and the contents. Our optional fixing packs include suitable screws to fix the foundation rails of your shed firmly into the base. If your pavers are laid on concrete or paving we also recommend our optional hammer fixings.
PRESSURE TREATED TIMBER BASES: These easy to install timber decking tiles feature boards with a reeded surface finish and a small gap between each board to allow for expansion and contraction of the timber and drainage. All timber is pressure treated, a lifetime preservative treatment. Unlike slabs or concrete these deck tiles are lightweight and fully relocatable. Boarding or matting can be laid over the tiles if a smooth floor is required. Each paver is 500mm x 500mm with 14mm thick decking boards, approximately 21mm gaps and 28x12mm joists (finished sizes after machining).
PLASTIC BASES: Our durable and self draining eco-paving base kits are a practical and affordable alternative to slabs or concrete. Lightweight and easy to install within a few minutes, these polypropylene pavers simply click together with no fixings needed. The interlocking design helps to spread weight and ensures greater rigidity. Unlike paving or concrete our plastic bases are fully relocatable. Our eco-paving is less brittle than concrete paving slabs, with a strong supporting structure. The surface looks and feels similar to pressed concrete slabs, with a slightly textured finish. The interlocking design combines the weight of the contents with the weight of your shed to enhance the stability of the structure.
BASE FIXING KITS: Our optional base fixing kits include sufficient screws to fix the foundation rails of our metal sheds to a plastic or timber base. The screws supplied are longer, wider and stronger than the screws supplied with the shed. The design of the screws also ensures a tighter fit and a more secure fixing.
CONCRETE HAMMER FIXINGS: We recommend hammer fixings for any metal building which is sited on a solid base of concrete or paving to ensure that it is securely fixed down. The pack includes sufficient hammer fixings to fix the pre-drilled foundation rails into the base. The fixings are drive in hammer screws with a nylon sleeve. A masonry drill bit is also available as an option if required. Drive in hammer fixings are simple to use. First the hole is drilled in the masonry and then the fixing is hammered home. If required the screw head allows easy removal with a screwdriver.
SHELVES: Each shelf is 2'7" long and 8" wide (800mm x 200mm). Each kit includes a galvanized steel shelf, supplied complete with shelf brackets and fixings.
TOOL RACKS: Supplied in pairs, each kit includes 2 galvanized steel tool racks, each 2'4" long (700mm). Each tool rack has 24 holes and slots punched in a variety of sizes and 6 useful hooks. The maximum storage capacity for each kit is therefore 60 tools or similar items. The racks can be fixed to the internal wall cladding.
JUMBO TOOL HOOKS: Each set includes 4 heavy duty galvanized steel double tool hooks. These jumbo tool hooks are 215mm high and 110mm wide (8"x4"). No fixings are needed. Installation could not be easier. Just hang the tool hooks over the horizontal framing inside your building. You can relocate the tool hooks at any time with equal ease.
SOLAR POWERED LIGHTS: These ingenious and affordable solar powered lights are easy to install with no mains wiring and they cost nothing to run. During the day the externally mounted solar panel converts daylight into electricity and recharges the batteries. The solar panel is weatherproof and suitable for outside use. It is normally positioned high on the walls of your garden shed or on the roof. Our solar internal lights solve the problem of seeing inside your garden shed at night. Our solar security lights illuminate the approach to your garden shed at night and may also deter burglars. After dusk the passive infra red movement detector switches itself on when it detects movement. The more expensive solar lights are brighter and stay on for longer.
Delivery
FREE NEXT DAY DELIVERY or delay the delivery until you are ready then YOU TELL US WHICH DAY TO DELIVER
We always have a large stock of this garden shed available - so we can always despatch your order immediately.
Please provide at least one DAYTIME PHONE NUMBER where you can be contacted during the daytime if needed.
We recommend that someone is present to receive your garden shed. If this is not possible we can deliver when you are out - please contact us for options.
The driver can normally unload your garden shed at the kerbside without assistance even if it is heavy. At most sites the driver can normally carry all but the heaviest parcels into the back garden unaided but it may not be possible to carry all heavy parcels to your preferred place, especially if there are steps or other obstructions.
PERFORMANCE DATA: Over 90% delivered on time, less than 5% of deliveries reported damaged. We check the performance of our carriers regularly and publish the results. These large and heavy parcels are extremely difficult to deliver. Most carriers refuse to carry such bulky items. Too large for automated sorting lines, these parcels can only be handled manually. Drivers and warehouse staff struggle to lift these packages so occasional delays are more likely. Please allow a few days extra to avoid disappointment.
TELL US WHICH DAY: You need to tell us which day to deliver. If you want fast delivery please select the earliest available day while ordering. If you did not select a delivery day and you want fast delivery please email us as soon as possible after ordering. If you are not ready for delivery you do not need to select a delivery day while ordering - you can request delivery later.
NEXT DAY DELIVERY: Next day delivery is available throughout mainland England, Wales, southern Scotland and central Scotland. We deliver on the next working day if requested before 10.00am. For example, to request delivery on Monday just contact us before 10.00am on Friday.
DELAYED DELIVERY: You can request a delivery day weeks in advance or you can wait to choose a delivery day later. We can deliver on any weekday of your choice, just contact us before 10.00am the day before.
SCOTLAND: Delivery is normally next day to all mainland addresses in AB, DD, DG, EH, FK, G, KA, KY, ML, PA1-19, PA21-23, PA35-36, PH1-18 and TD postcodes. Delivery is 2-3 days to mainland and offshore addresses in all other postcodes.
OFFSHORE ISLANDS: Delivery is normally next day to the Isle of Wight. Delivery is within 2-3 days to the Scottish Islands, the Isle of Man and the Scilly Isles.
NORTHERN IRELAND: Delivery is within 2-3 days throughout Northern Ireland. To see the correct prices please enter your BT postcode. Unfortunately we're currently unable to deliver to Northern Ireland due to extra requirements created by Brexit.
REPUBLIC OF IRELAND: Delivery is within 2-3 days throughout the Republic of Ireland. To see the correct prices please select Republic of Ireland as the country and enter the first part of your Eircode postal code e.g. A65. After that you can see all of the products available at the correct prices including delivery throughout the Republic of Ireland. Unfortunately we're currently unable to deliver to Republic of Ireland due to extra requirements created by Brexit.
2-3 DAY DELIVERY: In some areas next day delivery is not possible. 2-3 day delivery is the only option in Northern Scotland, the Scottish Islands, Northern Ireland, the Republic of Ireland, the Isle of Man and the Scilly Isles. In these areas the AM and Saturday delivery options are also not available.
AM DELIVERY: This low cost option is available at any mainland address in England and Wales. The AM delivery option is also available in Scotland to mainland address in AB10-16, AB21-23, AB24-25, DD, DG, EH, FK1-18, G, KA, KY, ML, PA1-19, PH1-14 and all TD postcodes. The AM delivery service is not available in Northern Ireland, the Republic of Ireland or at any offshore address. If your delivery is outside the specified time the charge will be fully refunded.
SATURDAY DELIVERY: This low cost option is available at any mainland address in England or Wales. Saturday delivery is also available in Scotland to mainland address in AB10-16, AB21-23, AB24-25, DD, DG, EH, FK1-18, G, KA, KY, ML, PA1-19, PH1-14 and all TD postcodes. The Saturday delivery service is not available in Northern Ireland, the Republic of Ireland or at any offshore address. To request delivery on Saturday just email us before 10.00am on Friday.
NO HIDDEN DELIVERY CHARGES: The price you see is the price you pay. Our garden shed prices include all delivery charges - unlike most others we do not add delivery charges during the checkout process. However the prices may vary in different areas. You need to enter the first half of your postcode to see the correct prices in your local area. If you have not already done so click here to enter the FIRST HALF of your POSTCODE.
Ordering/Payment
All garden shed prices include VAT.
ORDER ONLINE: You can pay with a debit or credit card. We also accept password protected online payments using Verified by VISA or Mastercard SecureCode.
METHODS OF PAYMENT: We accept most major credit cards and debit cards including VISA, MasterCard, VISA Debit and MasterCard Debit. We also accept secure online payments using Verified by VISA or MasterCard SecureCode. We do not accept American Express or Diners Club cards at present.
SCHOOLS, COUNCILS AND BUSINESSES: We supply many schools, local councils and businesses both large and small. The prices and terms are the same so you can order online if you wish. If you want to pay by BACS transfer or company cheque please email us.
Features and Accessories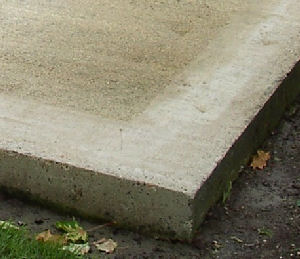 Shed base preparation and other information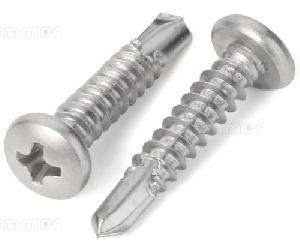 Fixings for plastic bases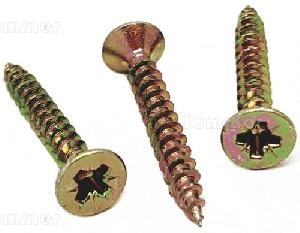 Fixings for timber bases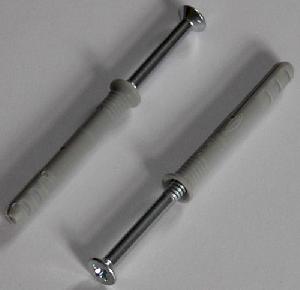 Hammer fixings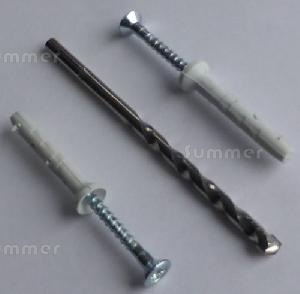 Hammer fixings with drill bit
Solar powered inside lights - no running costs
Solar powered outside lights with motion sensors - no running costs
Pressure treated timber bases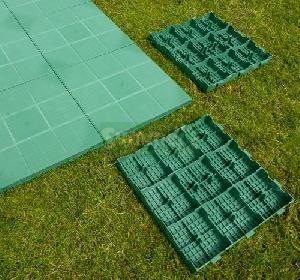 Recycled plastic bases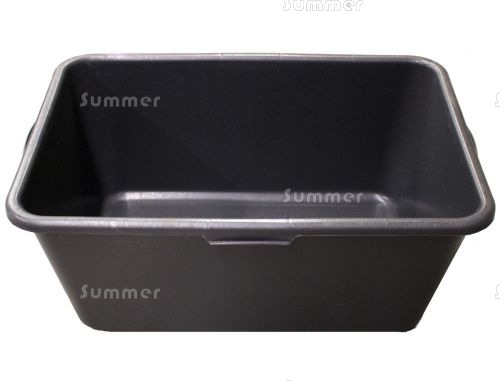 Heavy duty storage tubs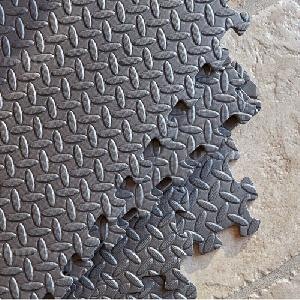 Floor mats - non slip EVA foam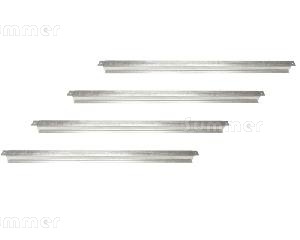 Galvanized steel base kits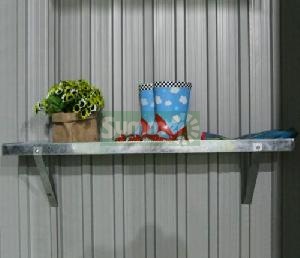 Shelving - steel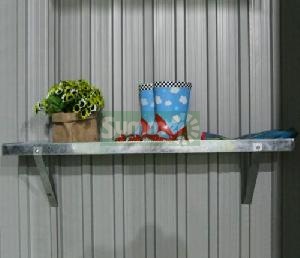 Shelving - steel (pair)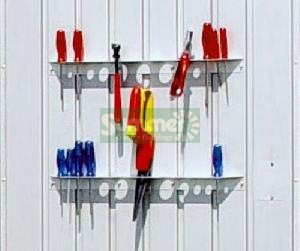 Steel tool racks